Prvi ESD Modul 1 (Što su klimatske promjene i kako će utjecati na mene?) projekta AccESD održan je 10. listopada 2022. u Wespa Spacesu u Zagrebu (Hrvatska). Glavni organizatori bili su Aktivni Građani i Akcelerator za održivo društvo (ACC) koji su predstavili kako klimatske promjene utječu na današnje društvo. S druge strane, sudionici koji su predstavljali projektne partnere aktivno su doprinijeli radionici kroz interakciju i razmjenu ideja, koncepata i iskustava što je dodatno razvilo raspravu. Tijekom radionice sudionici su jačali međusobne odnose kroz igre upoznavanja popularno zvane icebrekeri, koristili interaktivni online alat za rješavanje kviza i interaktivno sudjelovali u radnim grupama. Zanimljivo je da su sudionici otkrili takozvani kayaktivizam kao korisnu sportsku aktivnost u borbi protiv klimatskih promjena u lokalnoj zajednici. Na kraju radionice, sudionici su ispunili evaluacijski obrazac koji će dodatno pomoći u organizaciji nadolazećeg ESD Modula 2 – Što je uzrok klimatskih promjena?. S obzirom da su četiri od pet partnera prvi put uključeni u Erasmus+ sport projekte, ovaj događaj je svojevrsni uspjeh partnera za međunarodnu suradnju u području sporta.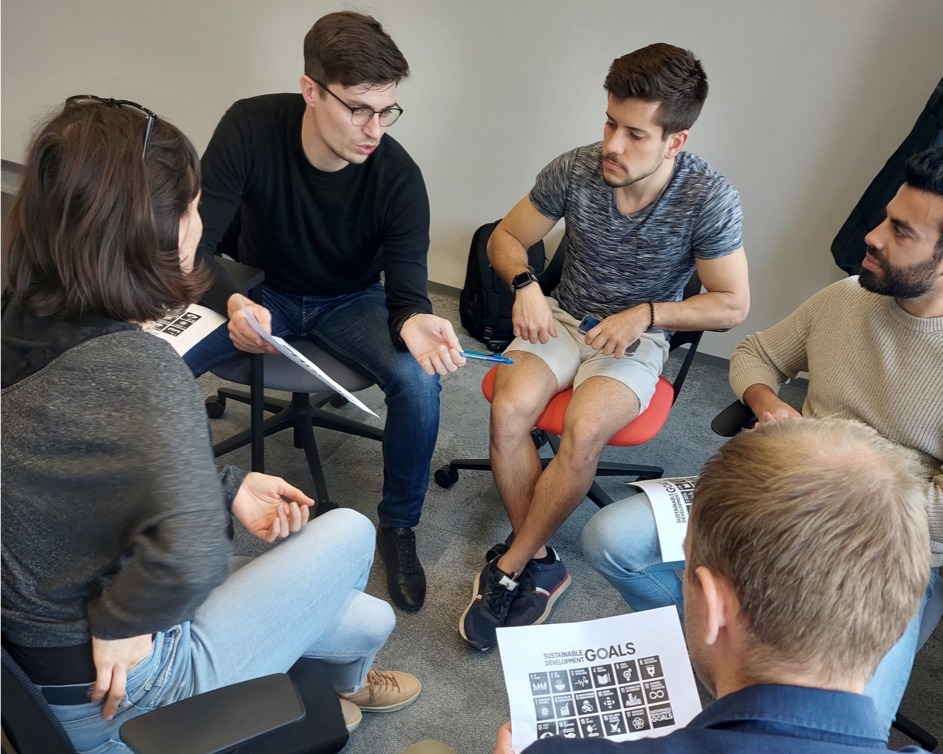 Sljedeća radionica održat će se u Budimpešti (Mađarska), a domaćin će biti partneri BAIS. BAIS (Budapest Association for International Sport) je vrijedan partner koji će pružiti svoje stručno znanje o ovoj temi i svi se veselimo ovom susretu.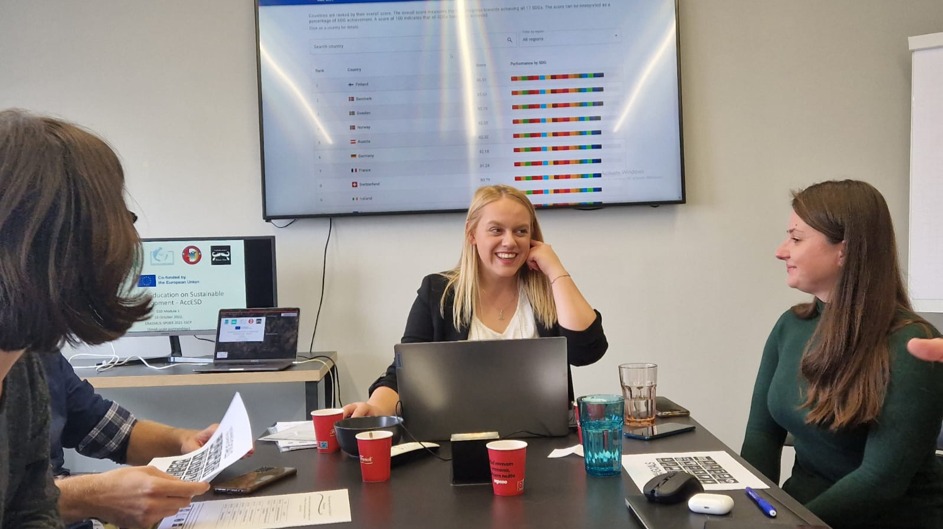 The first ESD Module 1 fulfilled expectations!
The very first ESD Module 1 (What is climate change and how will it affect me?) of the AccESD project was held on 10 October 2022 in Wespa Spaces in Zagreb (Croatia). The main organisers were Active Citizens and Sustainable Society Accelerator (ACC) who presented latest updates on how climate change affects today's society. On the other hand, participants representing project partners actively contributed to the workshop through interaction and exchange of ideas, concepts and experiences which furtherly developed discussion. During the workshop, participants strengthened relationships with each other through icebreakers, used interactive online tool for taking a quiz and interact in work groups. Interestingly, participants discovered kayaktivism as a useful activity to tackle climate change in local community. At the end of the workshop, participants filled the evaluation form which will further support organisation of the upcoming ESD Module 2 – What's the cause of climate change?
Given the fact that four out of five participating partners are newcomers, this event is a valuable milestone for international cooperation in the field of sport.
The next workshop will be held in Budapest (Hungary) and host by BAIS partners. BAIS (Budapest Association for International Sport) is a worthy partner who will provide their expertise on this topic and we all look forward to this meeting.